Commercial and Industrial Concrete Contractor Since 1952
---
Serving Romulus Michigan & the Midwest, B & B Concrete uses innovative technologies
that focus on safety, speed & accuracy throughout your project's lifecycle.
We Are Always Leading the Way and Are Trusted
By the Worlds Largest Organizations
---
When it Comes to Concrete Construction, Safety is Key
---
100% PPE, on-going MUST safety training & development.
100% safety guarantee on every project carried out.
Industries We Serve
---
We've been responsible for a number of high-profile projects that have required complex volumes, small timeframes, and innovative techniques. There's nothing we haven't seen!

A Family-Owned and Operated Concrete Company Since the 50's Honesty, Integrity, and Safety are Our Top Priorities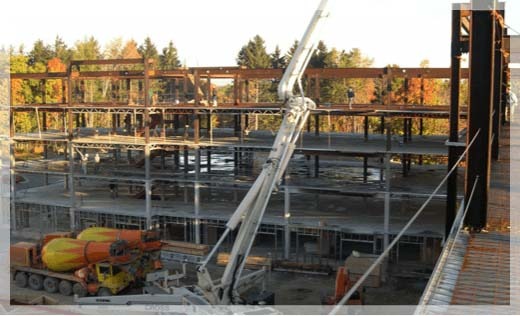 Operating under the same ownership, we're dedicated to quality workmanship and efficiency for every job we're awarded.
Continuous investment in our team, state-of-the-art equipment, and training is what makes our success possible.